24 February 2017
MULTIAX AT THE AERODEF 2017
CONFERENCE: MARCH 6-9, 2017 | EXHIBITS: MARCH 7-8 | FORT WORTH CONVENTION CENTER, FORT WORTH, TEXAS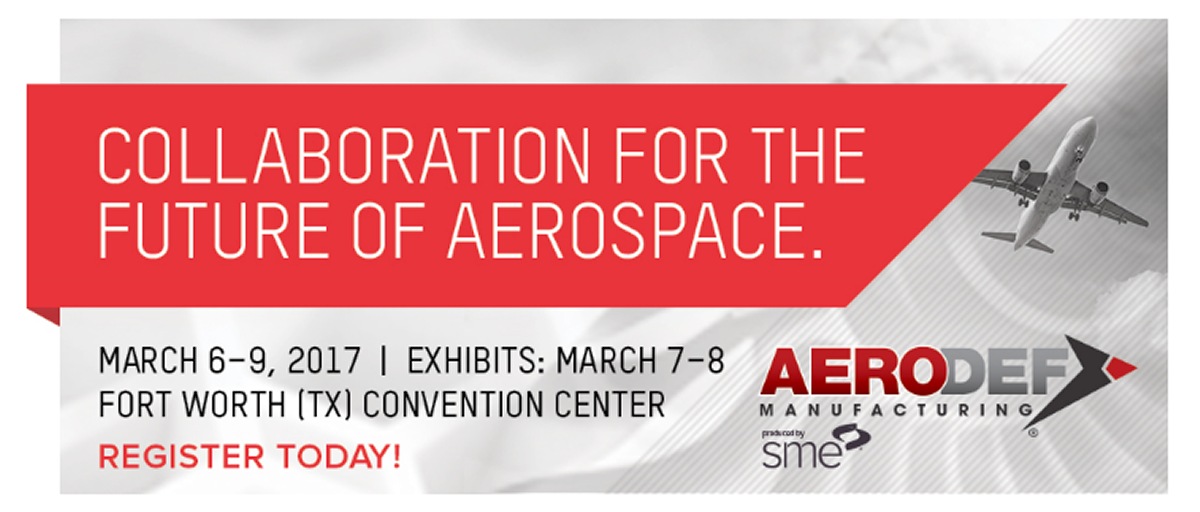 Gain access to a powerful community of aerospace and defense manufacturing leaders
AeroDef showcases advanced technologies at an interactive event that drives business connections.
The AeroDef audience is high-level and solutions-driven. These are VPs, owners and engineering managers who need to transform their manufacturing – not just piece by piece – but with integrated solutions.
It's the one event that brings together high-concept, integrated solutions and real-world applications.
MULTIAX will be exhibiting on theBOOTH 409
Explore solutions from the industry's most innovative suppliers in these key areas:
•Additive Manufacturing
•Composites CNC machining
•Precision CNC Machining
•Automation & Assembly
•Quality & Inspection
•Simulation
•Finishing & Coatings
•Extreme Environments & Surviveability
•Advanced Materials
•And many more…
ATTACHED DOCUMENT
Contact Us
Get in touch with us!