28 November 2022
HYBRID MANUFACTURING: THE ADVANTAGES OF AN ADDITIVE/SUBTRACTIVE PROCESS
Integrated process of Modelling Paste Extrusion and Milling with the same CNC Machine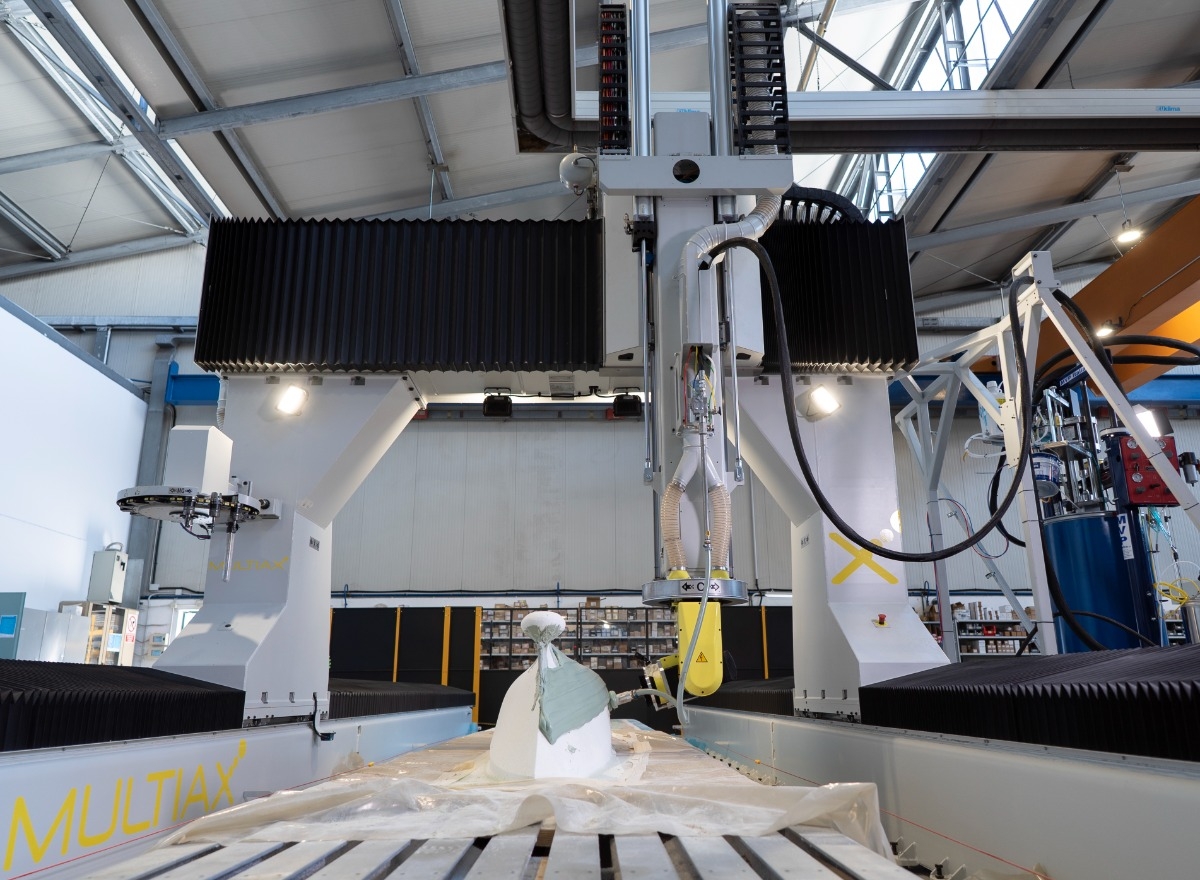 As the industry trend is toward larger parts, the key challenge is to find ways to produce parts at lower cost
Another key issue is to reduce as much as possible the time to market.
A typical way to build large moulds is to prepare a pre-milled substructure with cheaper materials.
On top of the pre-milled surface, it's applied a layer of special bi-component paste, providing the final surface.
The final cycle is to CNC mill the cured paste shell to the required surface height, with the desired accuracy and surface finish quality.
THE MAIN ADVANTAGES
Paste-Use Optimisation
Fewer voids
Accurate time and material costings
Less costs to build up work-platforms and scaffoldings
Faster federates when CNC machining
Reduced finishing times
Faster turn-around time, reducing lead-times, and costs
Contact Us
Get in touch with us!